Exhibition in Quebec City is featuring Edinburgh-based writer and artist's work
Keira Brown
Communications Executive
Edinburgh City of Literature Trust
14 September 2023
Quebec City Conference in October 2023 will showcase the work of Scottish storyteller Donald Smith and artist Cat Outram.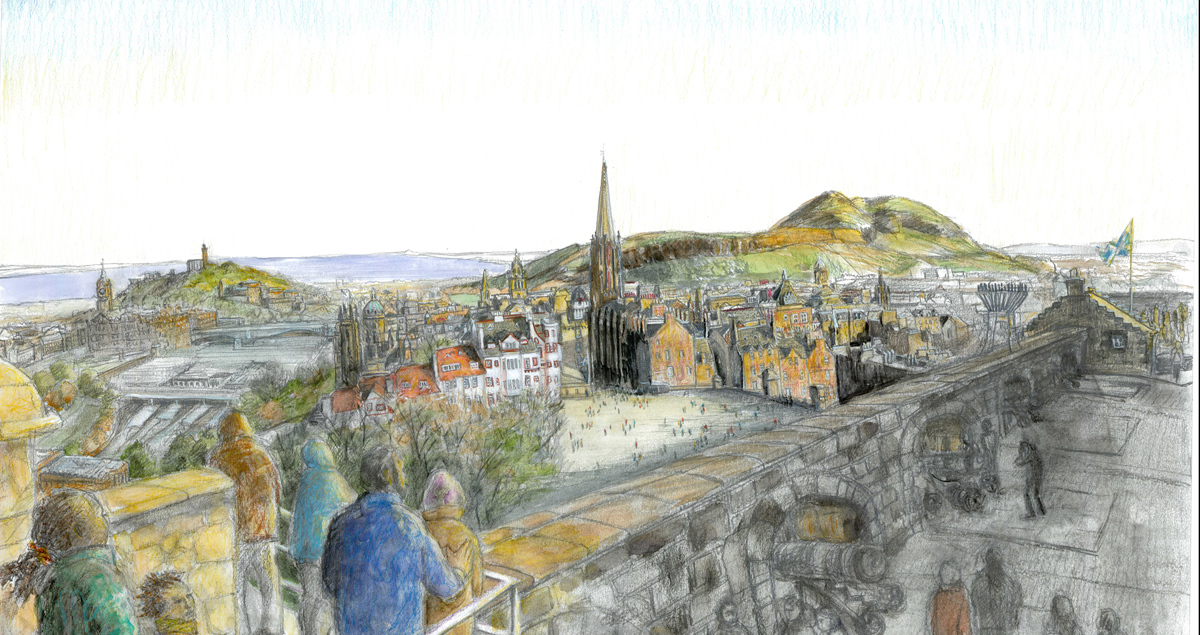 As part of the UNESCO Cities of Literature Network, Quebec City is hosting the 2023 conference, which includes exhibition Toponymy, where Donald and Cat's work is on display! Those from the network who plan on attending the conference in Quebec City will have the occasion to view the exhibition in the city, along with the city's residents.
For those that cannot see it in person, Quebec City of Literature have made it available on their website to access, right here. The text is also legible in French and English and the exhibition itself will be presented for 12 months in different parks of the city, but for now until October 31 i is located at place D'Youville and at the Château Frontenac, two very busy locations in Old Quebec.
Many thanks to Edinburgh's Donald Smith and Cat Outram for the work that they offered for this international exhibition, and the people in Quebec who made that possible. You can view their work here. In the next weeks, we will see Quebec City of Literature begin to share about each participating city on their social media.
Toponymy is one of four artistic propositions developed for the annual meeting.