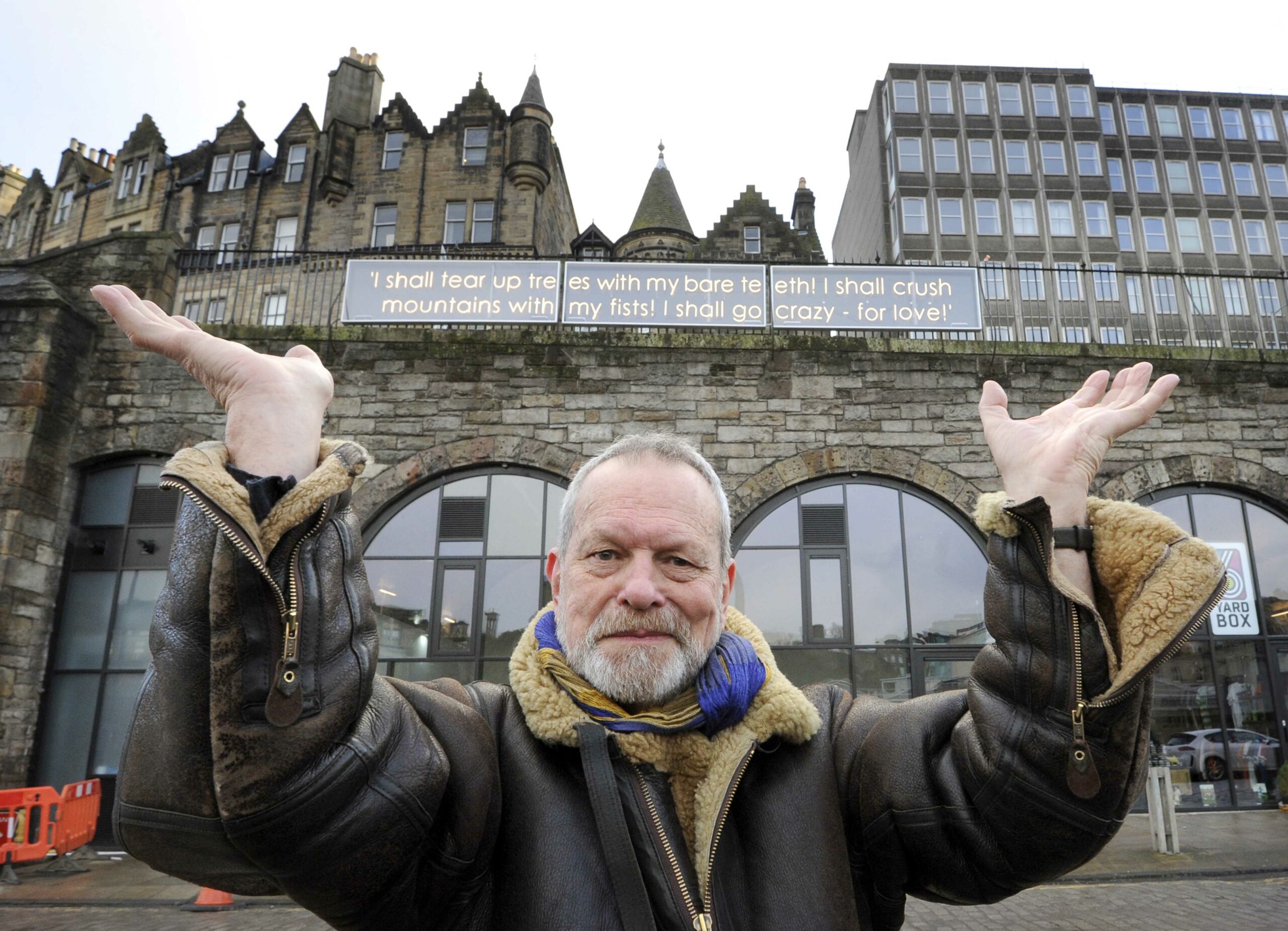 Our Story
The Edinburgh City of Literature Trust has been enrichening lives with Scotland's literary story since 2004. Over the last 18 years, we have worked with more than 250 partners to deliver approximately 300 stand-alone and multi-session events and projects, reaching an audience of at least 325,000 and millions more through our on-street installations and online programmes. Our organisation created the 'City of Literature' title and since founding the international and UNESCO-designated Cities of Literature network; it now numbers 53 Cities of Literature globally.
What We Do
As Edinburgh City of Literature Trust, we are uniquely placed within the literary community in Scotland. We can mobilise a wide range of partners and have a particular strength in citywide community projects in Edinburgh, combining contemporary artists and activity with literary heritage, and in brokering international collaboration. Our goal is to build a strong literary community in Edinburgh, and Scotland, where literature is valued, and internationally connect to global literature communities. We want Edinburgh to be a city where everyone can experience the joyful, inspiring, and transformative power of words.
Readers and writers across Scotland have benefited from our previous projects. We have broken down barriers and changed people's views of literature with our Robert Louis Stevenson Day and citywide reading campaigns. We've transformed our urban public spaces using literature by inscribing the words of Scottish authors into the city's walls and pavements, projecting poetry onto Edinburgh Castle rock and covering the world's only railway station named after an author's work with his writing and poetry.
Other projects have ranged from international exchanges to local residencies; from one-off conferences to monthly literary salons; and from literary heritage promotions to community funds. The Trust collaborated with partners to publish the first Scots and Gaelic graphic novels and through our reading campaigns, have given away over 93,000 free books through schools and community programmes.
International Opportunities
Through our creation of the City of Literature designation we are now the founder in a network of 53 Cities of Literature. We have directly assisted sixteen in becoming so and we use the designation to promote Edinburgh internationally as a city of outstanding literary excellence to encourage tourism and creative collaboration. Through our UNESCO network, arts organisations and literature professionals gain from international opportunities for professional development and collaboration.
To Write Home About
Since founding the international and UNESCO-designated Cities of Literature network, we've grown to 53 cities globally.
In 2014, to mark the 10th anniversary of our UNESCO City of Literature designation we launched Great Scott! and covered the floors, walls and windows of Edinburgh's Waverley Station - the only railway station in the world named after a novel - with the wit and wisdom of the writer of that book, Sir Walter Scott. The project also marked the 200th anniversary of the publication of Waverley and the opening of the Borders railway line. Great Scott! won The City Award 2014 from Creative Edinburgh, which recognises an outstanding creative contribution to the city. The public response to the installation was so positive that the station owners have preserved the installation, presenting that work daily to an annual footfall of 23 million people at the train station.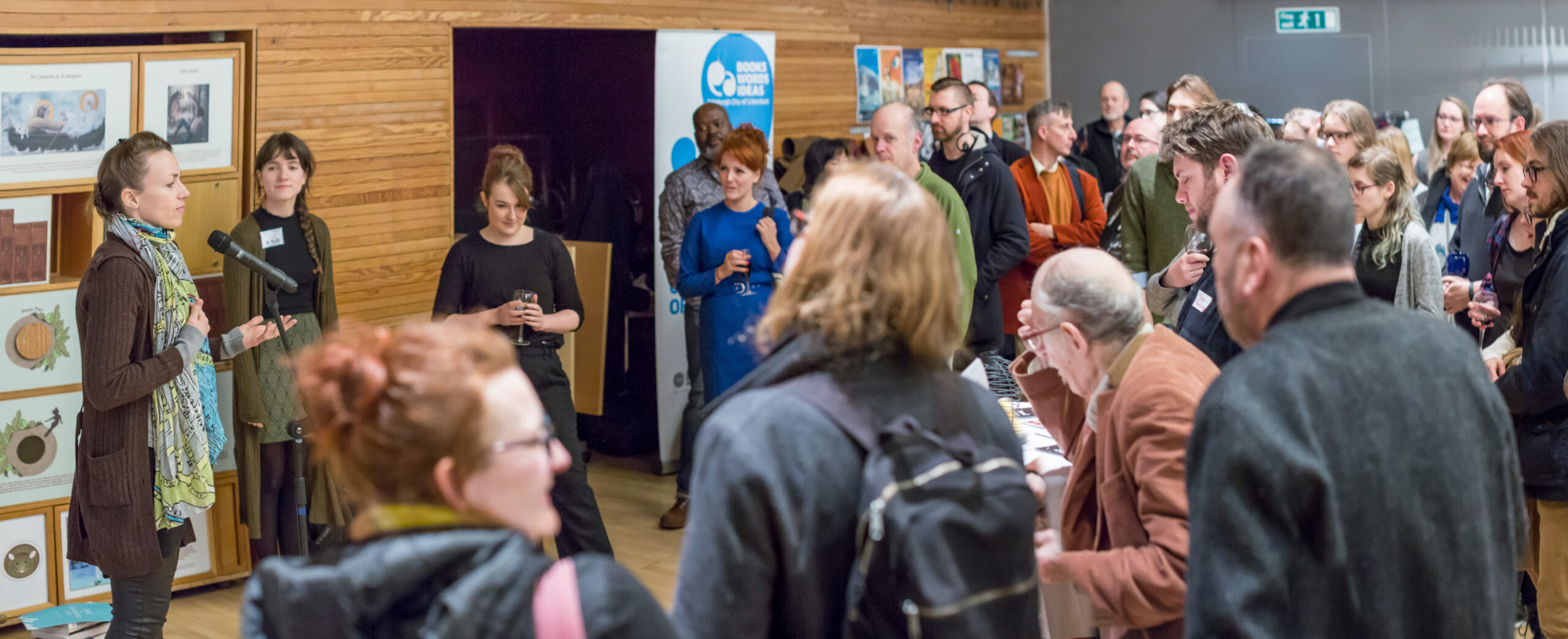 Edinburgh City of Literature's Literary Salon offered a vital hub and contact point, helping stimulate new work, initiatives and collaborations whilst improving people's access to the city's literary community: since 2015 it inspired seven more Salons in cities across the UK.
Our Words on the Street campaign saw a major public-private partnership which secured £25,000 for a community engagement project which included collaboration with international screenwriter, filmmaker and artist Terry Gilliam. A 10-metre long illuminated light installation featuring a quote selected by Gilliam and inspired by Miguel de Cervantes' book Don Quixote was installed on Jeffrey Street in the heart of Edinburgh's Old Town for 28 days. To compliment this, an illuminated lightbox trail celebrating the city's publishing heritage and called Canongate Star's and Stories, was created for Edinburgh's Old Town for display over the winter months between 2016 and 2018. Terry Gilliam declared himself an ambassador for Edinburgh as a City of Literature, helping us to reach a more diverse audience with these projects and widen the traditional view and definition of literature.
Future Ambitions
2023 sees us begin the delivery of our 2023-2028 business plan and will be an important period of growth and development for the Trust. We will continue to work with UNESCO to appoint more cities to our Cities of Literature network, whilst we also continue to give key focus to the international scope for professionals and creatives through the network.