Supporting Edinburgh's Independent Bookshops during Covid-19
by Rebecca Raeburn
Communications, Edinburgh
City of Literature Trust
27 April 2020
Edinburgh's Independent Bookshops are an integral part of our literary city, and so we've compiled a list of their activity so that we can make sure we support them through these challenging times.
With the ongoing developments regarding Covid-19, Edinburgh's independent bookshops are doing what they can to keep themselves and their readers afloat.
From live author events to gift-cards, from book recommendations to book delivery, we've pulled together some of the activity of the city's bookshops during this time.
We will continue to keep this page up-to-date, and will stay connected with Edinburgh's bookshops. Please contact us on edinburgh@cityofliterature.com if there's anything we have missed that we can add to our list.
Online Shops, Book Orders and Deliveries
Armchair Books: deliver internationally via their AbeBooks online shop. Hop on to their website, browse their excellent collection of books, and place your order. You can contact them on hello@armchairbooks.co.uk.
Edinburgh Books: continue to sell online through their AbeBooks shop. They also have an ongoing 'lockdown list' for reading suggestions to carry readers through lockdown. You can reach them on 0131 229 4431 or edinburghbooks@hotmail.co.uk.
The Edinburgh Bookshop: You can order books on their website via email on mail@edinburghbookshop.com or on the phone on 0131 447 1917.
Golden Hare Books: you can shop their books online, and they also have a brilliant PostBooks subscription service. Contact them on 0131 225 7755.
Lighthouse Books: shop their stock online, or call the store to order books and arrange your delivery. You can reach them on 0131 662 9112.
McNaughton's Bookshop: browse their books on their online shop and place your order. Reach them on 0131 556 5897 or info@mcnaughtans.co.uk.
The Portobello Bookshop: browse and order books from their online shop. You can phone them to discuss their stock and orders on 0131 629 6756.
Till's Bookshop: as well as selling books themselves, Till's will also buy your secondhand books. Find out more here, and contact them via phone on 0131 667 0895 or email tillsbookshop@gmail.com.
Toppings and Company Booksellers: is open online for browsing, Click & Collect, and postal orders. You can order books from their website here. Call them on 0131 546 4202 to arrange your order.
Transreal Fiction: email enquiries@transreal.co.uk or call the store on 0131 226 6266 to make online orders. Leave your name and contact number, and they'll give you a call back to have a chat about what you're looking for.
Typewronger Books: you can browse their stock here, or email info@typewronger.com and they'll be happy to help.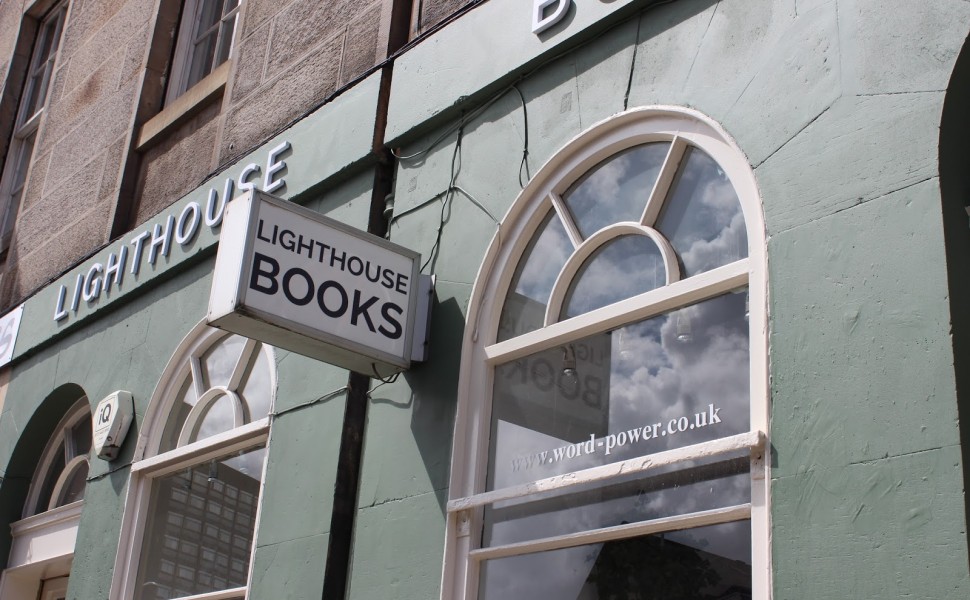 Events and Initiatives
Lighthouse Books: Lighthouse are running #LighthouseLifeRaft on Twitter. This is a space for author Q&As, bookseller recommendations, reading, spotlights on debuts by BAME, queer, and disabled local writers, and more. Lighthouse are also running the Virtual Women in Translation Book Club.
The Portobello Bookshop: On the 10th April, Portobello Bookshop took part in #IndiesRecommend on Twitter, led by Faber Books. They provided lots of personalised book recommendations, so do have a look on Twitter to see whether there's anything you fancy reading.
Toppings and Company Booksellers: To keep readers going through lockdown, Toppings have regularly been publishing blogs featuring authors and their reading recommendations.
Typewronger Books: Typewronger Books run their Open Mic Night hosted over on their new YouTube channel. They're also offering free reading consultations via Skype, Zoom, or phone.
Discounts and Gift-Cards
Armchair Books: digital gift vouchers are available at Armchair Books, which you can purchase online and redeem via email/telephone order.
Golden Hare Books: There is free shipping for Edinburgh residents. For those further afield, you can use code NEW NORMAL for free shipping on orders over £40. Golden Hare are also now offering gift-cards.
McNaughton's Bookshop: McNaughton's are another independent store now selling gift-cards for customers to redeem when the shop reopens.
The Portobello Bookshop: Portobello Bookshop are also offering Digital Gift Cards which can be redeemed online.
Toppings and Company Booksellers: You can receive a posted book voucher in the post, which can be used when the bookshop is able to reopen. Alternatively, you can receive a collection code over the phone which can then be redeemed.