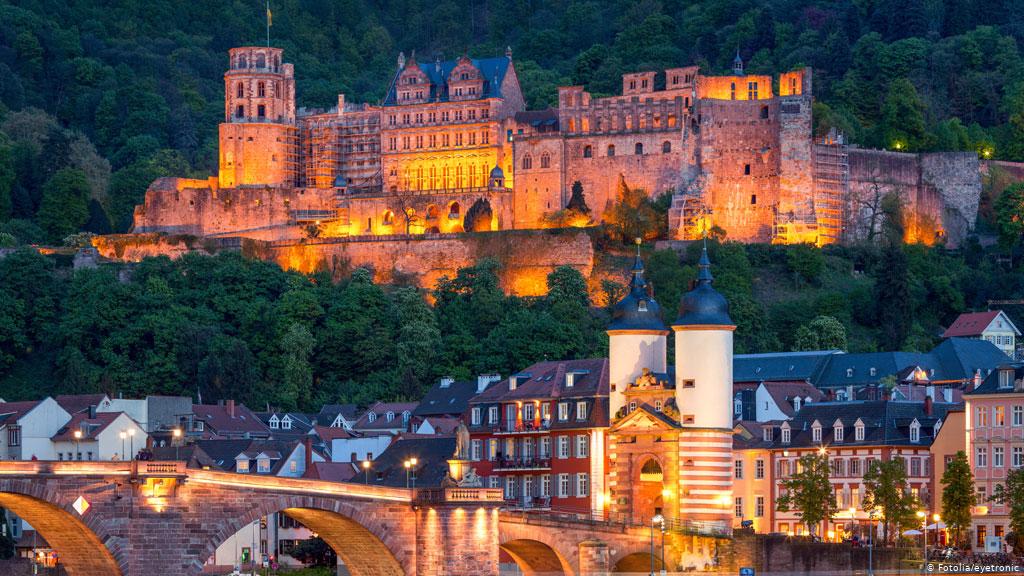 UNESCO Cities of Literature During Lockdown
by Rebecca Raeburn
Communications, Edinburgh
City of Literature Trust
12 May 2020
Our network of UNESCO Cities of Literature across the world are working hard throughout lockdown to ensure that literary communities remain connected. To celebrate their fantastic work, we wanted to highlight some of the exciting news and opportunities available in these cities.
UNESCO Cities of Literature in the UK and Ireland
Dublin
Dublin City of Literature have helped to collate resources for amateur writers and creatives, to help them stay active and assisted throughout lockdown. The resources are all free and are available to all those with a Dublin City Libraries card!
Dublin City of Literature will also be spending the next few months highlighting newly published books by Irish authors using the #SupportIrishWriters hashtag, particularly those who are missing out on opportunities to attend book launches and festivals.
Manchester
Manchester City of Literature, like Dublin, have helped to collect valuable resources. Read Manchester provides a number of free online resources to support learners whilst schools remain closed. The majority of the resources are focused on literature and reading, and will be continually updated.
Manchester has also set up the incredible A City Connects website, which is dedicated to listing all the online literature events, offers, and opportunities available across Manchester during lockdown. Events include the Little Read Literature Festival, online book launches, fun weekly #ExpressYourself activities, author talks, and online exhibits. This is an incredibly valuable resource, and holds all of the exciting and innovative literary work in one place.
Norwich
Norwich has teamed up with Eastern Daily Press to share walks from the UNESCO City of Literature #WalkingNorwich series, so that you can follow digital walks, stay creative, and keep connected to the city whilst staying home.
Applications are also currently open for Norwich's National Centre for Writing bursaries for this year's British Centre for Literary Translation Summer School. The three-day event will all be online and will include workshops, panels, readings, and socials.
If you are interested in developing a community writing project, Norwich City of Literature and the National Centre for Writing have teamed with Applause Rural Touring and Creative Arts East to launch the digital writer's residency. Artists can apply for grants to bring exciting content aimed at connecting rural communities.
Nottingham
Nottingham City of Literature have been releasing a series of blog posts under the 'Life Under Lockdown' title. These posts feature a series of writers, sharing how they are coping with lockdown, and the impact of current life on their writing. Similarly, Nottingham have been working with authors who are sharing their Lockdown Reading, offering recommendations and tips.
They have also very helpfully released blogs filled with useful resources for home schooling and other literary activities to keep children of all ages engaged and connected to reading.
Finally, Nottingham have a series of features from UNESCO Cities of Literature around the world, all focusing on how to 'build a better world with words' during the Covid-19 crisis. The first feature was from Slemani, who provided a touching insight into how literature and the arts are helping city residents to cope with the current pandemic.
International Cities of Literature
Barcelona
Barcelona City of Literature and New York City worked together to virtually celebrate Saint Jordi in NYC. Saint Jordi is Barcelona's World Book Day, and despite Covid-19 preventing many of the planned events, it became an exciting virtual event linking New York with Barcelona. It featured over 100 events and 300 participants, and if you missed it whilst it was running you can now relive the events over on the Saint Jordi NYC webpage.
Dunedin
Dunedin City of Literature are seeking creative submissions which depict individual experiences of the ongoing lockdown. Creatives are invited to submit artwork to highlight the importance of creative networks in the Dunedin community.
Dunedin have also been offering a daily 'art fix' called ArtExplore during the lockdown, wherein every day Dunedin City of Literature will offer literary tours, information, and columns online. The New Zealand National Commission is also offering minor grants for creatives impacted by the Covid lockdown, for initiatives building social inclusion.
Iowa
Iowa has been running the #100DaysofDecameron community reading project, where readers read one tale a day for 100 days. The book celebrates human resilience in the face of catastrophe, and so Iowa City of Literature feel it is the perfect text to see people through.
Melbourne
Across Melbourne City of Literature there is a whole range of online events, including live-streamed poetry readings, masterclasses and Creative Resilience workshops, writers and readers festivals have moved online, including some of their biggest festivals like Melbourne Writers Festival, Emerging Writers Festival, and grass roots festivals like Writers In Residence Festival. Melbourne's bookshops, the connective tissue of any city of literature, due to the current restrictions have also been finding new and innovative ways to stay connected with readers online, and connecting readers to books, books to readers.
The Melbourne City of Literature Office have set up a pop up facebook group for writers in the UNESCO City of Literature Network to connect, celebrate their own and other writers' words, art and writing, called Work in Progress and are publishing a free new poem each Saturday from the Melbourne Poet Laureates, documenting this incredible year with their words.
Reykjavik
Reykjavik City of Literature have compiled a list of available literary resources for use during the Covid-19 crisis. Resources include delivery options from bookshops, access to the e-library, literary maps and digital walks, and online workshops and readings.
Seattle
Seattle City of Literature has provided a helpful list of resources for Seattle residents to keep themselves connected to the literary world. Seattle also asks that residents complete an online survey so they can better understand the broader impacts that the lockdown is having on Seattle's literary community.
Ulyanovsk
Ulyanovsk UNESCO City of Literature announced an open call for applications for their project "A City as a Writer's Workplace". The team will be collecting photos from writers from across the world, with the project culminating in an exciting international online exhibition with photos of the workplaces of authors from the UNESCO literary cities. The online exhibition will be available on the Ulyanovsk City of Literature website.
You can find out more about all of the UNESCO Cities of Literature over on the UNESCO website.