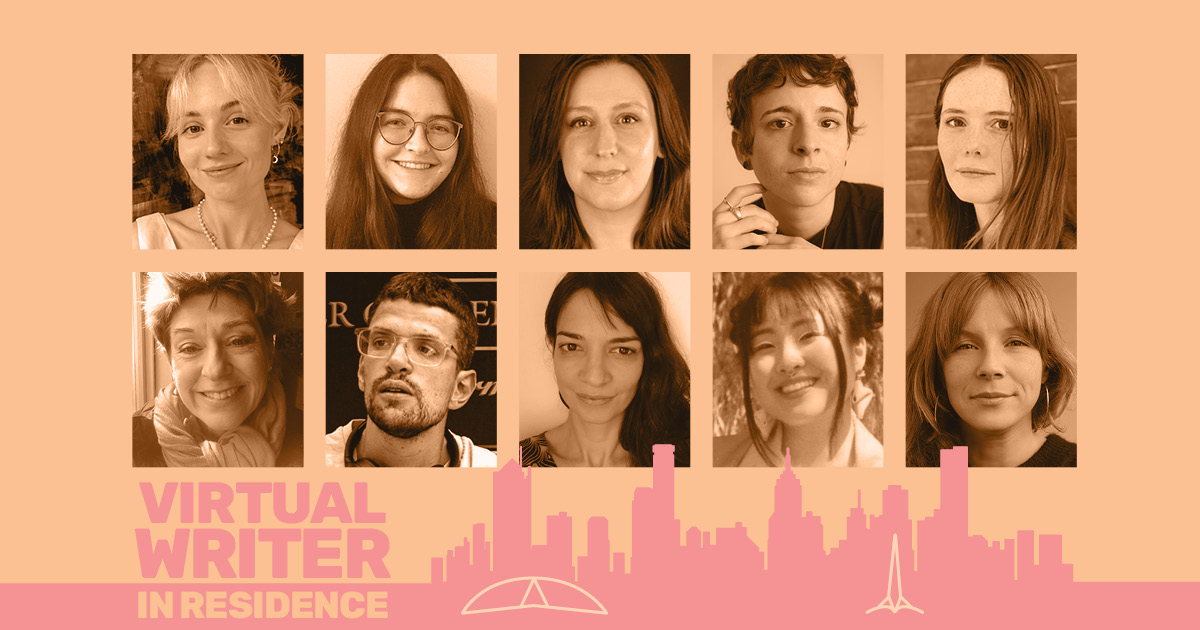 Kate Robinson and Alice Eaves Selected for Melbourne-based Residencies
Keira Brown
Communications Executive, Edinburgh
City of Literature Trust
2 Nov 2023
Melbourne City of Literature have selected two Scottish writers for their virtual residencies with organisations based in their city.
Scottish writers, Alice Eaves, and Kate Robinson have been selected for two of the ten virtual residencies in November 2023 with Melbourne-based organisations, due to our partnership with Melbourne within our global network. Australian Tapestry Workshop and Geelong Regional Libraries selected visual artist and writer, Kate Robinson (published by Edinburgh-based publisher Dunedin Academic Press), and Edinburgh-based writer, Alice Eaves. As part of the UNESCO Cities of Literature network, international opportunities such as residencies become available, giving writers connected to Edinburgh or any other City of Literature a unique creative development experience.
About being selected, Alice and Kate both commentated:
'I'm really looking forward to working with Geelong Regional Libraries to create work that empowers local communities and brings people together.'
---
'I'm excited to be appointed UNESCO Virtual Writer in Residence working with the Australian Tapestry Workshop in Melbourne as it draws on two complementary facets of my practice - writing and visual art. I'm glad that Edinburgh's status as a City of Literature has facilitated such a fruitful connection to the Antipodes.'
---
Alice Eaves is a community-engaged artist & writer based in Edinburgh. She has been published for forthcoming with The Alchemy Spoon, The Lit Platform, and with Forest Publications. She is a Submissions Reader at The Selkie Magazine and Facilitator of the Ukraine Writers Project. She holds an MSc in Creative Writing from the University of Edinburgh.
Dr Kate Robinson is a visual artist and writer working in sculpture and performance, connected to Edinburgh through her publisher, Dunedin Academic Press.
---
About the Melbourne Virtual Residencies
Melbourne UNESCO City of Literature offered ten virtual residency opportunities to writers. From poets to playwrights, will allow them to get to know Melbourne's varied and vibrant literary community up close by spending November working with one of the many organisations that make Melbourne a City of Literature. Applications were accepted from writers who have a strong connection with a City of Literature, such as Edinburgh. We work closely with Melbourne and through our International Residency Programme, the 53 Cities of Literature work together to create new opportunities for writers from our cities.
The residency will run for the month of November 2023.
If you want to know more about working internationally, read more on how you can benefit from our expanding global network.