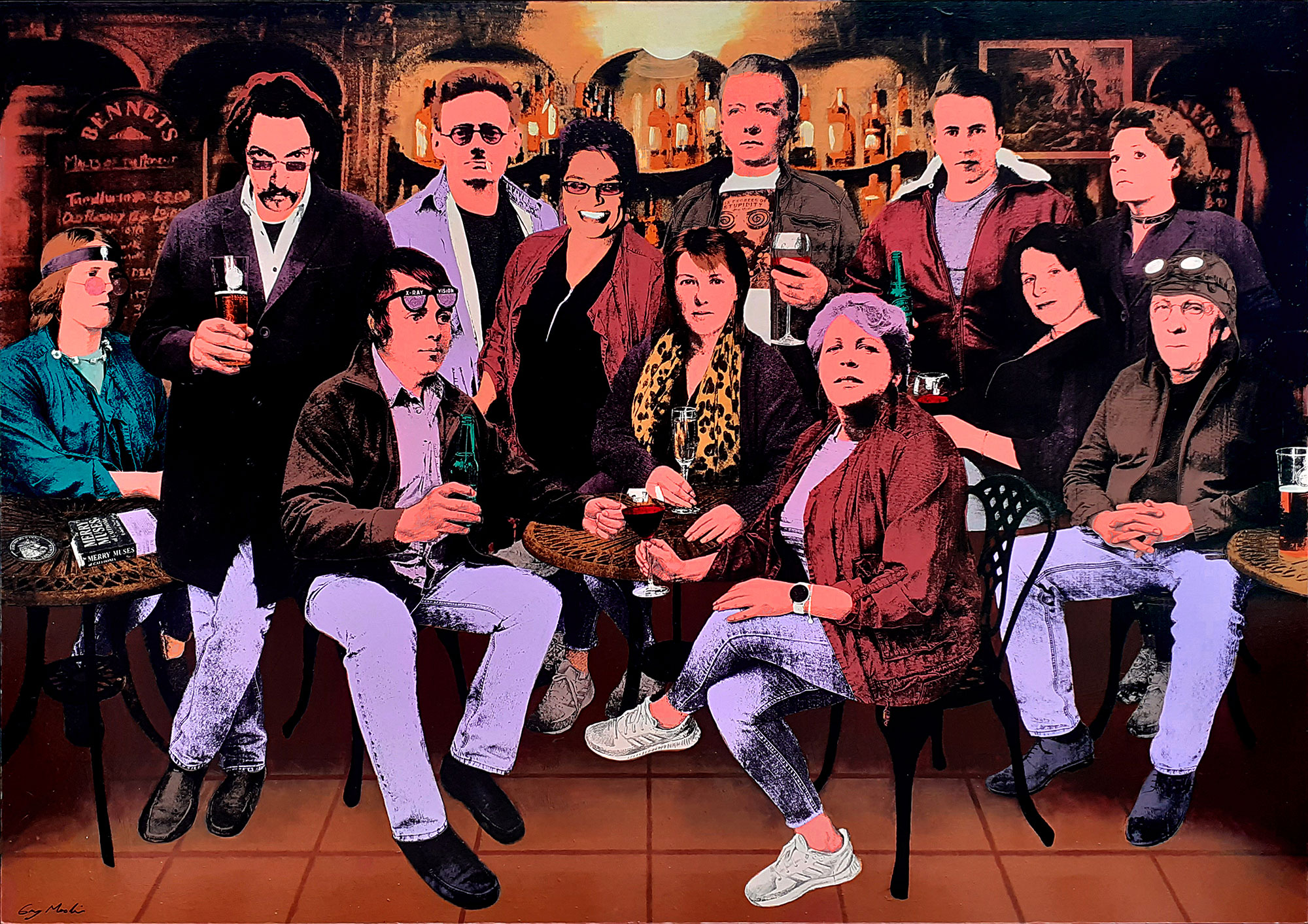 Bookish Exhibitions Around the City
Sian Bevan
Communications and Communities
Edinburgh City of Literature Trust
25 March 2022
Stretch your legs with a visit to one of these literary exhibits
Treasures of the National Library of Scotland is a new, permanent exhibition in the Library's Edinburgh building which will showcase some of the jewels in the crown of their extensive collections. From Robert Burns's handwritten 'Ae Fond Kiss' to international first editions of the Harry Potter series, you'll see the greatest hits of Scottish literature and more.
Along with early printed books and archival film footage, you'll also have the chance to experience new writing and film, specially commissioned in partnership with Neu! Reekie!. Exhibits will be refreshed every six months, so there will always be something new to discover.
The exhibition runs until Entry is free.
This exhibition at the National Museum of Scotland explores the social and technological influence of the typewriter, as well as its role in art and popular culture. It traces the effect and evolution of the typewriter across 100 years of history, from the weighty early machines which became a political weapon of the suffrage movement to the modern design icons of today.
And if you're a typewriter enthusiast, make sure to pop down to Typewronger Books at the top of Leith Walk for a conversation with Tom, the owner. There's not much he doesn't know about typewriters!
What do the George Eliot and Lewis Grassic Gibbon have in common?
They are both pen names, also known as pseudonyms or noms de plume.
'Pen Names' invites visitors to explore how ideas of gender, genre, privacy, reputation, authorship, and authenticity influence authors' use of pen names in the past and today.
On show are rare first editions, pulp fiction titles, popular novels and unique collections items. A selection of authors illustrate how and why novelists, poets and playwrights working in Britain publish under pseudonyms or versions of their birth names.
The exhibition runs until April 29 2023. Admission is free.
Greg Moodie's paintings take existing images of eminent Scottish writers, lift them out of the age in which they were created, and stylistically subvert them. In removing the context, these portraits invite you to examine these familiar faces anew, and jolt you out of any preconceived ideas of time.
The exhibition is free, and runs until October 12.