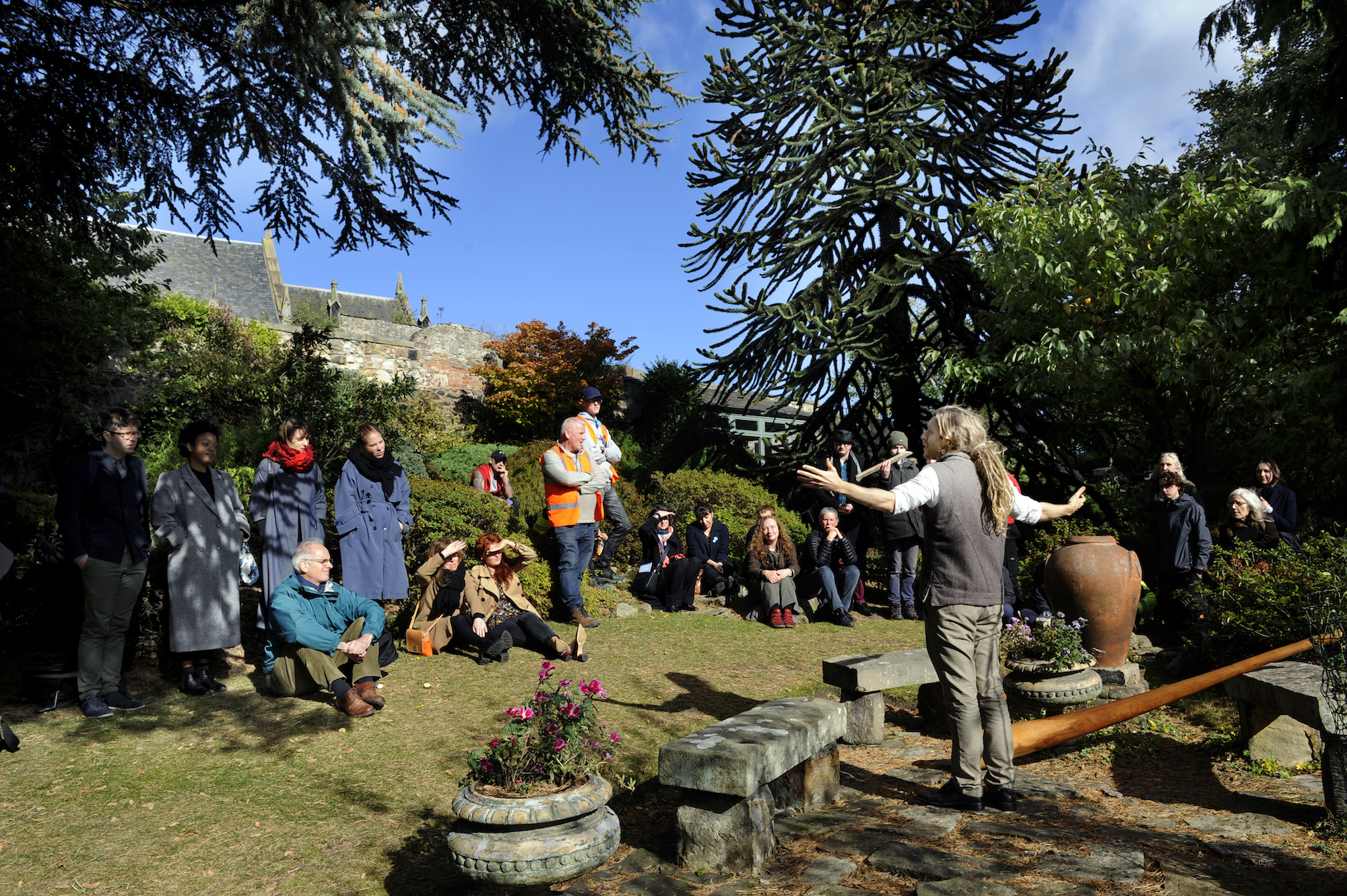 Scottish International Storytelling Festival 2020
by Rebecca Raeburn
Communications, Edinburgh
City of Literature Trust
19 Jun 2020
From 17-31 October 2020, the Scottish International Storytelling Festival will take audiences on a voyage, exploring Scotland's coasts and water through music and storytelling.
This year's programme, 'In the Flow', consists of an eclectic mix of online events spanning across the globe, as well as featuring some small-scale face-to-face events celebrating Scotland, 'a nation shaped by water'.
'In the Flow' will present Voyage, a series of new work developed by storytellers and musicians for Scotland's 'Year of Coasts and Waters', supported by the Scottish Government Festival Expo Fund.
Premiered as a pre-recorded studio broadcast, Voyage includes interpretations of the slave passage across the Atlantic and Scotland's part in it, the colonisation of Iceland, James VI's 'Hamlet' voyage to Elsinore, Johnson and Boswell's Tour to the Hebrides, and the Scottish National Antarctic Expedition.
Taking place alongside the Voyage series, the Festival will also be celebrating Scotland's own coastline and rivers, collaborating with The Orkney Storytelling Festival and The Wild Geese Festival in Dumfries and Galloway.
Donald Smith, Director of SISF said:
"This year's Storytelling Festival is about wellbeing. Across the nation, we aim to bring many streams into a flowing current of hope and renewal."
Running alongside SISF from 12 Oct – 30 Nov, the Community and Families Programme will pair local storytellers with partner organisations in online and small-scale live settings, unlocking the ethos of 'going local'.
A series of digital workshops with live participation will bring together storytellers, artists, activists and educators from across the globe to explore sustainability, ecology and healing.
SISF's renowned 'Open Hearth' evening format will move online, with artistic participation from across Scotland and far beyond, while the Scottish Storytelling Centre's Café will hold safely distanced sessions as people rediscover the joy of 'eye to eye, mind to mind, and heart to heart'.
Gary West, Chair of TRACS said:
"Now more than ever do we need to be taken on journeys to other places and other times, to see and hear ourselves reflected in them as we are now. I am absolutely delighted that the Festival will go ahead this year, as ambitious and thought-provoking as ever."
You can find out more about the SISF 2020 programme over on their dedicated website, and find out how you can help support the Festival and its performers.
Scottish International Storytelling Festival
The Scottish International Storytelling Festival takes place in Edinburgh as one of the most celebrated and admired storytelling events in the world, and the largest of its kind – both from a programming and participation perspective - encompassing a wealth of cultures, traditions and styles. A world of stories within the Festival City of Edinburgh.